Claudina Sarahe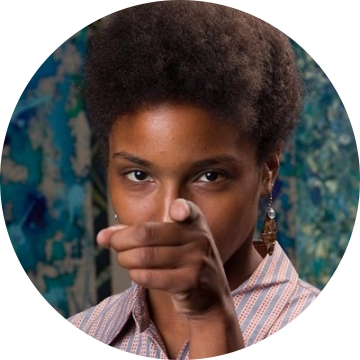 Radical entrepreneur, developer, organizer, teacher and author driven by a desire to make a difference and bring a smile to a face. Claudina Sarahe has been striving for a more beautiful and useable web since 2005. She has worked with notable brands such as PBS, Charlie Rose, Daniel Libeskind, Scholastic, Huffington Post, and Deep Dish TV. She was a founding member of the UNICEF Innovations team and is on the board of MACILE, a non-profit dedicated to advancing STEM in less advantaged communities. She's taught high schoolers in the Dominican Republic and West Harlem and is the curriculum co-lead for Black Girls Code NYC chapter. She co-founded Autotax.me (RIP), a 2013 Y Combinator finalist, organizes the monthly NYC Sass Meetup and is the chair of SassConf. When she's not pursuing her various projects she can be found molding ideas into experiences for humans with OddBird.
Appearances
Episode

90 Engineering the Front
Front-end development has changed a lot. What used to be simple text in files is now a deep stack of robust engineering tools. Is this a good change? What advantages do the power tools provide, and what might we be giving up in exchange? Claudina Sarahe joins Jen Simmons to debate.
In This Episode
The latest techniques and tools in front-end development
The evolution of website-making technology over 20 years
When is a more complex tool chain the right choice?
How front-end devs share open source code through such tools
Gulp, Grunt, Broccoli, Bower, NPM — what they do
Sass, Git, GitHub, GitTower, CodeKit, even Blogger… and a whole bunch of other weird words
Using the Command line vs. using GUI software tools
A discussion of how the tech industry is changing, debating ethics and money