Abby Covert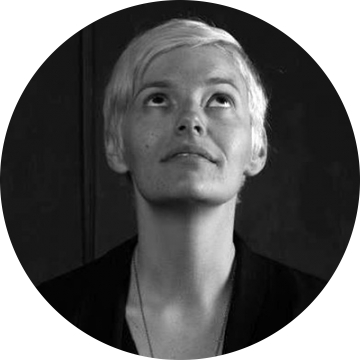 Abby Covert is an independent information architect living and working in New York City. She specializes in delivering a collaborative information architecture process and teaching those that she works with along the way.
After ten years of practicing information architecture for clients and writing about it on the web, Abby saw that too few people knew how to practice it for themselves. She decided that the best way to help would be to teach this important practice. And, after two years of teaching without a textbook, Abby told her students that she intended to write the book that was missing: a book about information architecture for everybody. So she wrote How to Make Sense of Any Mess.
She teaches information architecture at The School of Visual Arts, Parsons: the New School and General Assembly NYC. She is the current president of the Information Architecture Institute, a global non-profit membership organization focused on empowering IA leadership, currently serving members in 73 countries.
Appearances
Episode

92 Making Sense of A Mess
Sadly, a lot of websites are a mess. They're rife with inconsistencies, broken links, mangled meaning, confusion and frustration. How does this happen? How do we get out of these messes? Information architecture can help. Abby Covert joins Jen Simmons to explain.
In This Episode
What is Information Architecture?
How to face a mess
How words are weird
How different people think different things about the same stuff
The costs of living with a mess