Paul Boag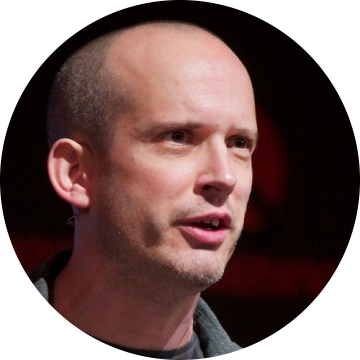 Paul Boag has been working with the web since 1994. He is now co-founder of the digital agency Headscape, where he works closely with clients to establish their web strategy. Paul is a prolific writer having written Digital Adaptation, Website Owners Manual, Client Centric Web Design and numerous articles for publications such as .net magazine, Smashing Magazine and the econsultancy.com. Paul also speaks extensively on various aspects of web design both at conferences across the world and on his award winning web design podcast boagworld.
Appearances
Episode

84 Transforming the People Problem
We are currently experiencing a revolution brought on by digital technology. Changing to a digital world is not just about switching tools or building a new website; we are seeing giant shifts in how businesses operate, how companies are structured, how people buy things, how humanity communicates. Those of us who make websites are deeply affected by the tension and frustration within organizations struggling to understand this revolution. Paul Boag joins Jen Simmons to give practical advice on how to help organizations make the needed transformation.
In This Episode
How to get an institution to make a big strategic change, even when you haven't been asked to
Transforming entrenched culture
Convincing your bosses
Involving stakeholders in the design process
Designing by agile methodology
Creating ownership and buy-in
Rethinking the role of "the web team"