Ryanne Hodson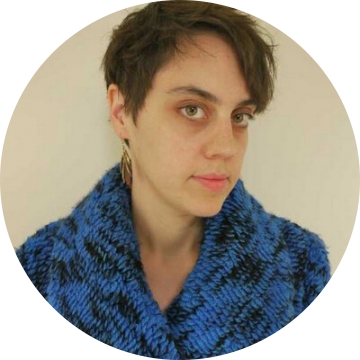 Ryanne Hodson started her career as a video editor at WGBH PBS Boston and in Boston public access. Another disillusioned television producer struggling to get distribution for artists and media creators, videoblogging became her medium of choice for uncensored, unmediated communication. She envisions a huge population who have transformed themselves from media consumers to media producers. Ryanne is the co-Author of Secrets of Videoblogging, co-producer of Pixelodeon: The Annual Independent Video Festival, Vloggercon: International Videoblogging Conference and NODE101: Open Source Videoblogging Education and Resources. With co-creator Michael Verdi, she produced freevlog.org to teach videoblogging.
Appearances
Episode

76 The Web Behind, part 11: Videoblogging
Ten years ago, a small group started an email list to figure out how to put video on the web. They ended up starting a movement, posting videos, breaking through technical barriers, and inventing a new medium. Jay Dedman, Ryanne Hodson and Michael Verdi join host Jen Simmons to tell the story in another edition of The Web Behind.
In This Episode
How videoblogging got started
Who participated on the email list
What is was like to put video on a website in 2003
The people who first figured this out and why
Early video file formats and codec settings
Early collaborative video projects and games
Key moments that made online video take off
How the proliferation of video creation and distribution tools has changed society, or not
The need to archive this history