Vlad Vukicevic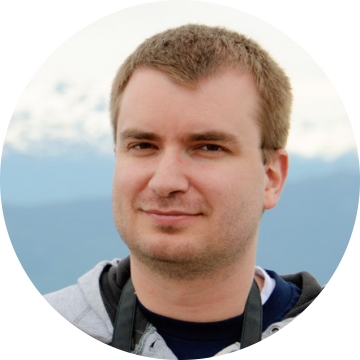 Vlad Vukicevic is the Engineering Director at Mozilla in Toronto. He works on graphics and media components of the Web platform, including VR and WebGL. Vlad's also heavily involved in Mozilla's Games efforts, and has helped bring high quality gaming to the web.
Appearances
Episode

96 Reinventing the Web in Virtual Reality
Virtual reality technology is starting to take off. VR hardware has been steadily improving. VR films are getting a lot of attention. VR games are leveling up. But so far, virtual reality systems are closed platforms, each working with the equipment and software of one company. What could a cross-platform web of Virtual Reality look like? What might web designers do with a fully-immersive web experience? There's a team at Mozilla working on WebVR. Jen Simmons talks to Josh Carpenter and Vladimir Vukicevic to find out what they are doing.
In This Episode
The magic of virtuality
What might it mean to surf wikipedia.com as a virtual reality space?
How in the world might a fully immersive web work?
The differences between virtual reality, augmented reality, and mixed reality
How the web could be a broadcasting platform for VR films
The current state of VR hardware
Experiments at Mozilla
Progress on a web standard for WebVR