Peter Lubbers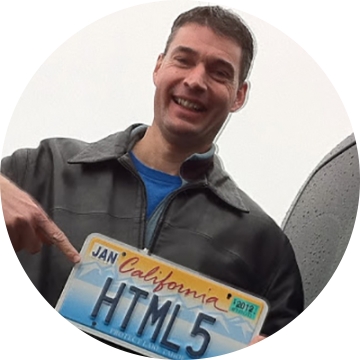 Peter Lubbers is a Program Manager at Google, in charge of Scalable Developer Programs such as MOOC Developer training, Google Developer Studio video programs, developer events, and more. In 2010, he started the San Francisco HTML5 User Group — the world's first and largest HTML5 user group with over 12,000 members. Peter co-authored the book Pro HTML5 Programming (Apress, 2011) and he was instrumental in developing and delivering the cutting-edge HTML5 training curriculum at Kaazing.
A native of the Netherlands, Peter served as a Special Forces commando in the Royal Dutch Green Berets. When he is not at home or out running triple marathons around Lake Tahoe you might see him jump out of a plane.
Appearances
Episode

50 Web Platform Docs
After years of many independent sites documenting and teaching web development, the W3C and a consortium of browser makers and companies have come together to create a central resource for information about web technologies — Web Platform Docs. Peter Lubbers and Scott Rowe join Jen Simmons to talk about the project.
Episode

5 Web Socket
Peter joins Jen again to talk about the magic of Web Socket, and about SPDY & the Amazon Kindle Fire.
Episode

1 HTML5
HTML5 expert Peter Lubbers joins Jen Simmons on the inaugural episode of The Web Ahead to talk about what the heck HTML5, web apps, local storage, offline caching, and web databases are.