Josh Clark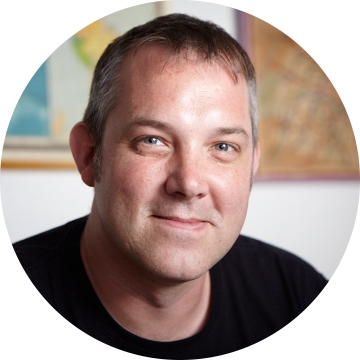 Josh Clark is the founder of Big Medium a design agency specializing in connected devices, mobile experiences, and responsive web design. His clients include AOL, Time Inc, eBay, O'Reilly Media, and many others. Josh wrote Tapworthy: Designing Great iPhone Apps (O'Reilly, 2010) and the forthcoming Designing for Touch (A Book Apart, 2015). He speaks around the world about what's next for digital interfaces.
Before the internet swallowed him up, Josh was a producer of national PBS programs at Boston's WGBH. He shared his three words of Russian with Mikhail Gorbachev, strolled the ranch with Nancy Reagan, hobnobbed with Rockefellers, and wrote trivia questions for a primetime game show. In 1996, he created the uberpopular "Couch-to-5K" (C25K) running program, which has helped millions of skeptical would-be exercisers take up jogging. (His motto is the same for fitness as it is for software user experience: no pain, no pain.)
Appearances
Episode

102 Understanding Apple Watch
Apple's Watch is almost here. What does it mean to design for this space? Josh Clark joins Jen Simmons to dig in.
In This Episode
What will it to like to live with computers strapped to our wrists?
Will this be all that's being promised?
Technology as jewelry
Four kinds of watch apps: notifying, data gathering, phone-mimicking, and a new kind
Designing for engagement vs. returning people's attention back to themselves
Pre-attentive cognition
Wearing data and the Internet of Things
The responsibility of shaping behavior with our designs
The future of haptic feedback. Force touch and the Taptic Engine
Will the web exist on our wrists?
Episode

11 Touch
How best to design for a touch screen? How are interfaces changing with the multitude of devices at our touch? Author, speaker, consultant and expert Josh Clark explains his insights into touch design.