Karen McGrane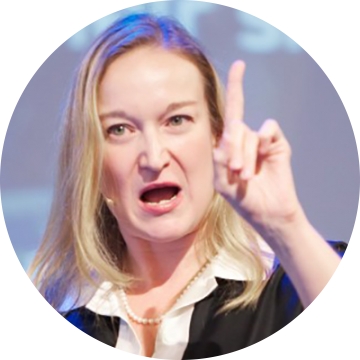 For nearly 20 years Karen has helped create more usable digital products through the power of user experience design and content strategy. She founded Bond Art + Science in 2006, and has led content strategy and information architecture engagements for Franklin Templeton, Marriott, and Celebrity Cruises. She has worked with nearly every major publisher in the business, including Hearst, The Atlantic, Fast Company, and Time Inc.
Previously, Karen helped build the User Experience practice at Razorfish, hired as the very first information architect and leaving as the VP and national lead for user experience. There she led major design initiatives for The New York Times, Condé Nast, Disney, and Citibank, and managed a diverse team of information architects, content strategists, and user researchers.
Karen teaches Design Management in the MFA in Interaction Design program at the School of Visual Arts in New York, which aims to give students the skills they need to run successful projects, teams, and businesses.
Her book Going Responsive was published in 2015 by A Book Apart, and her first book, Content Strategy for Mobile, was published in 2012. She is also the co-host of A Responsive Web Design Podcast with Ethan Marcotte. Her pithier writings often wind up on Twitter at @karenmcgrane.
Appearances
Episode

111 Going Responsive
It's clear. Responsive is the way to go. One website for all screen sizes, for all devices. But what does it take for a company with an pre-existing site or pre-existing way of working together to make the needed changes to go responsive? It's not about the media queries. It's about everything else. Karen McGrane joins Jen Simmons to talk about her new book, and to imagine an amazing future.
In This Episode
What does it take to revise an existing site to be responsive? What are the biggest challenges?
How can you get the whole team on the same page, understanding the complexity of modern web design?
What about responsive web design is so hard?
Why using PDFs generated in Photoshop to make final decisions is a lousy way to design. How a process that includes prototypes is much better.
How to make big changes to the work flow inside a team.
What we can learn from the past, the transition from analog to digital.
The possibilities in design that open up once we modernize our content systems and workflows.
The dangers of using a front-end framework.
What's wrong with the industry's current focus on style guides?
What does it take to design a true system of content and layout options?
How might we start empowering content creators with tools for true editorial design?
Episode

6 Web Strategy
Karen McGrane talks about planning systems of flexible web content that can be used in a variety of places. And about the need for better content entry workflows.